Network Bridge¶
nProbe™ Cento features a bi-directional bridge mode. When functioning in bridge mode, nProbe™ Cento intercepts, policy, and (possibly) forward any traffic that goes through a pair of network interfaces. Flow export functionalities will continue to work smoothly and independently from the bridge.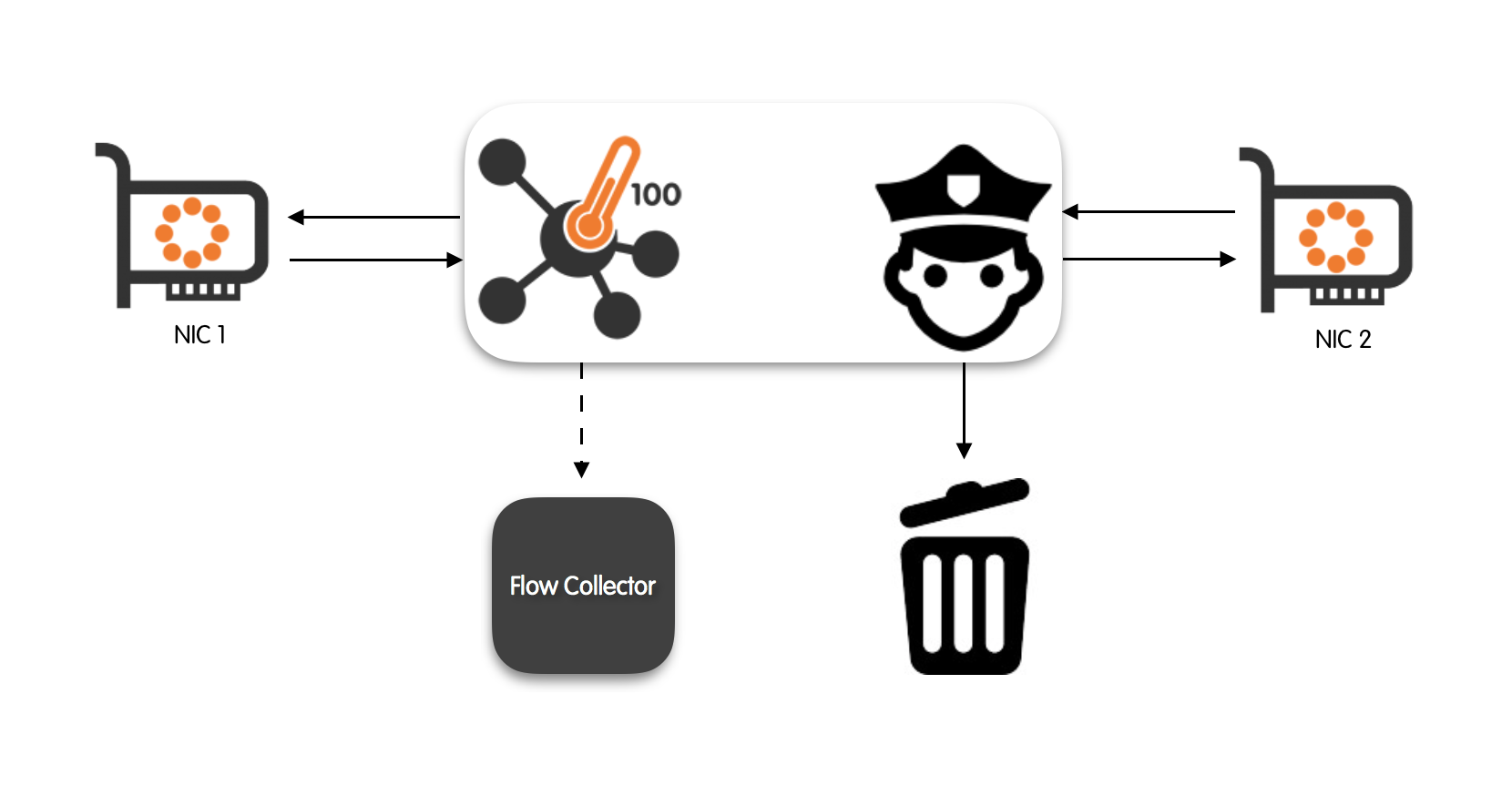 nProbe™ Cento allow a fine-grained control of the bridged traffic through a set of hierarchical rules. Rules are submitted statically using a text file during nProbe™ Cento startup or dynamically via a REST API. nProbe™ Cento can be instructed to re-read the rules text file by sending a SIGHUP to the process (e.g., kill -SIGHUP <process id>). This can be useful for example to update the bridging policies without stopping and restarting the process.
The set of rules available to policy the bridged traffic is a subset of the one used to policy egress queues. Indeed, in bridge mode, slicing and shunting will be of no help.
A detailed description of network bridge configuration and policing is given in the remainder of this section. The careful reader will notice a certain degree of overlap with configuration and policing of egress queues. Indeed, in an effort to keep nProbe™ Cento as usable as possible, the developers have designed a clear workflow that can be almost seamlessly used both in the context of packet bridging and in the one of egress queues.