8. Category Lists / Blacklists¶
ntopng uses third party IP/domain lists to detect malicious hosts, the Category Lists. Each list contains a list of hosts which are associated to a particular protocol category.
Examples of Category Lists are the malware and mining hosts blacklists, which are used by ntopng to detect malicious hosts and generate alerts.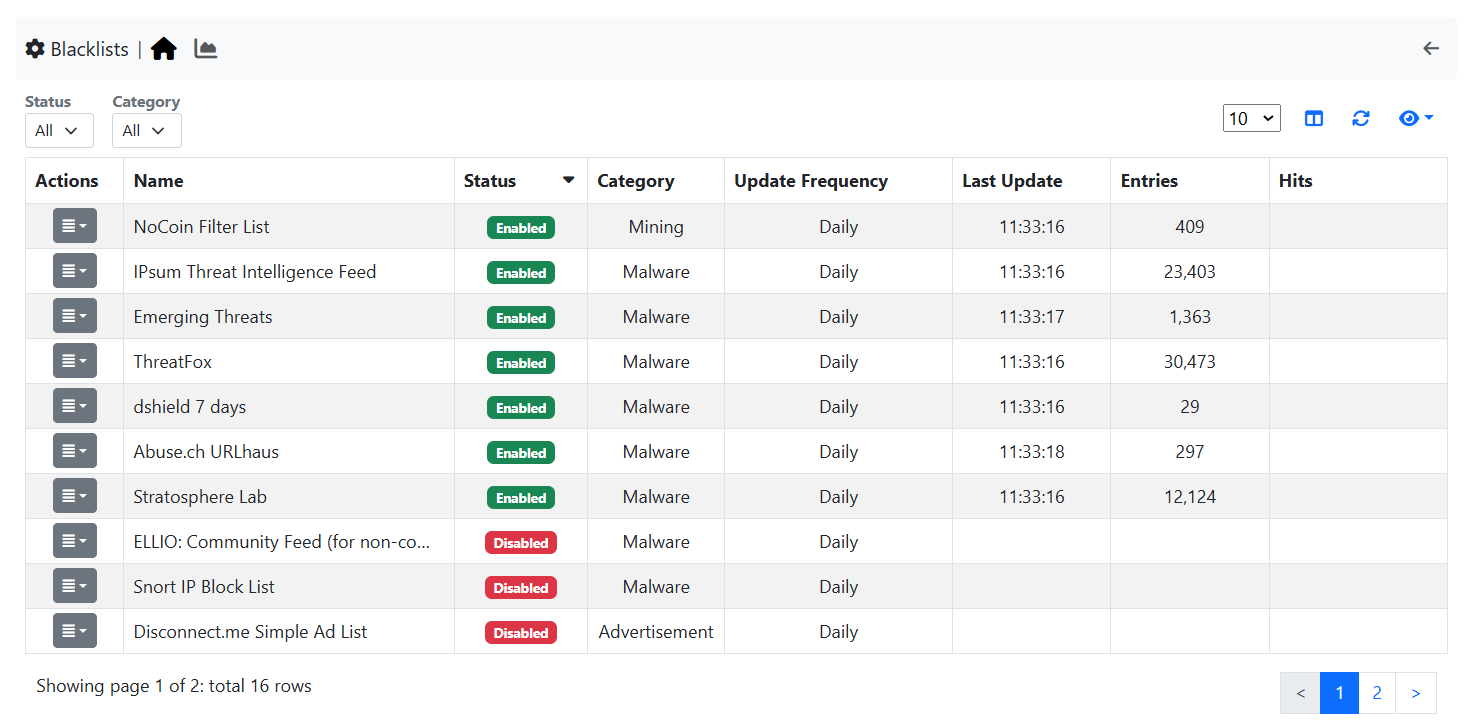 Right now only some built-in lists are supported by user defined lists could be added in the future. Lists are updated periodically based on the configured Update Frequency. By clicking on the Update Now button it's possible to force the list update. The Num Hosts column indicates the number of hosts loaded from the specified list. The Status column indicates the list current status:
Enabled: the list is enabled and will be used by ntopng
Disabled: the list is disabled and will be ignore by ntopng
Error: there was an error while downloading the list. Check out the ntopng log for details.
By clicking on the Edit button it's possible to edit the list update frequency and to disable the list.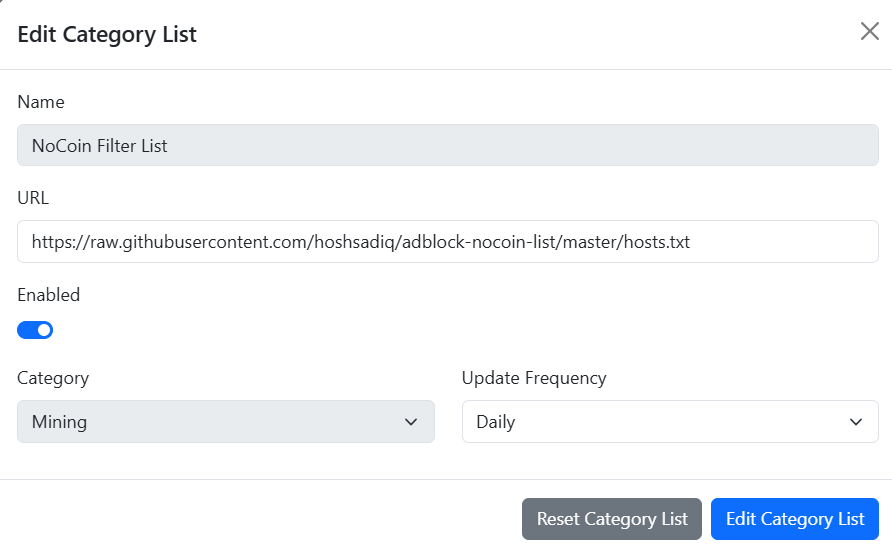 When a list is disabled, it will not be updated anymore.